Portable Power Generators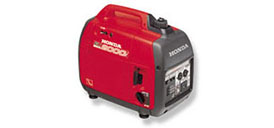 Honda EU2000i
Super Quiet Generator
Honda EU Series Super Quiet Generators represent the leading edge of portable power technology. Producing 2000 watts of power, the EU2000i Super Quiet Generator is ideal for a variety of applications.
Call 1.800.833.7958
Survey Level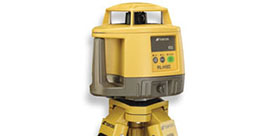 Topcon RL-H3C
Automatic Laser with Tripod
Fast, automatic leveling. Automatic shut-off when the laser has been moved or bumped. Optimally focused beam provides long range operation. Tripod is included, laser is packaged to go right to work out of the box.
Call 1.800.833.7958
Personal Noise Dosimeters
Svantek SV 104IS
Intrinsically Safe Noise Dosimeter
The SV 104IS is the intrinsically safe version of the revolutionary SV 104 personal noise dosimeter and has many of the same features. Both instruments offer a new approach to occupational health and safety noise monitoring presenting features such as 1/1 octave band real-time analysis and audio events recording functions; a new feature in an instrument of this size. All results are clearly displayed on the amazing OLED screen which offers excellent visibility even in full daylight or darkness.
Call 1.800.833.7958
Svantek SV 104 Series Noise Dosimeters Specs
Svantek SV 104IS User's Manual
Svantek SV 104 Series Quick Start Guide
Gas Meter Accessories
• Water Trap Filter
• Tedlar Bags
• Calibration Gas
Call 1.800.833.7958
Water Quality Meter Accessories
• Buffers & Standards
• Alconox & Liquinox
Call 1.800.833.7958
Other Accessories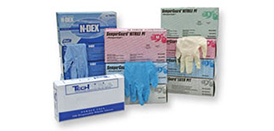 • Latex or Nitrile Gloves
Latex & Nitrile Gloves Information


• Field Books
Field Books Information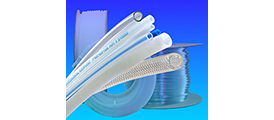 • Environmental Tubing
Environmental Tubing Information
Call 1.800.833.7958